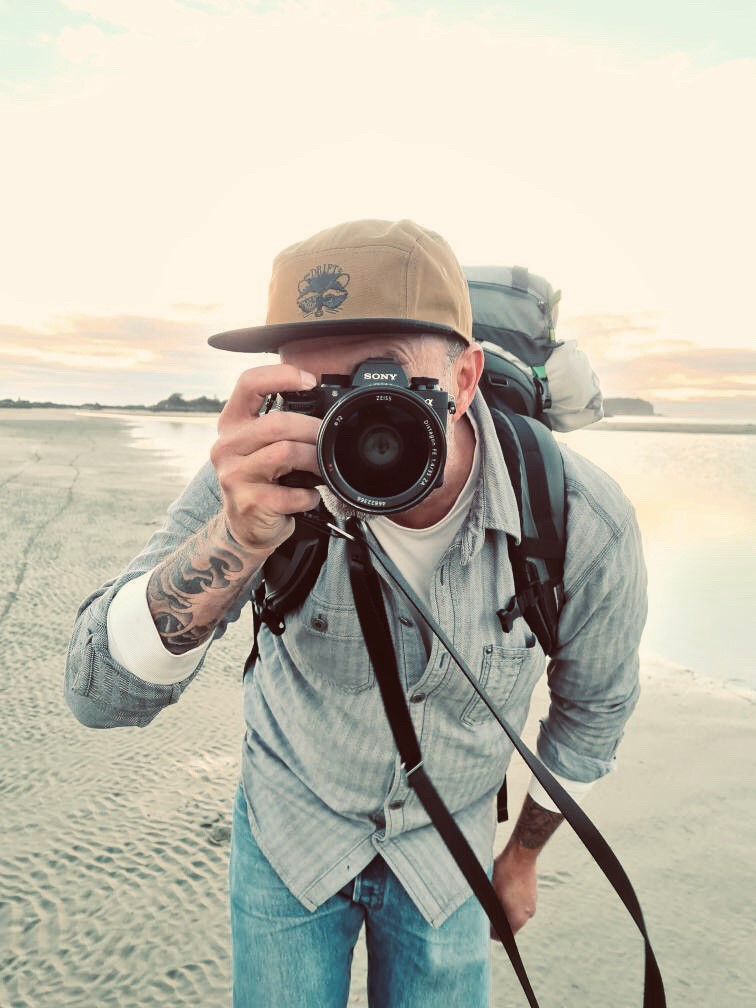 "It is a powerful thing to see a people and experiences unfold from behind the camera and not sure there is anyplace I would rather be." -Troy Nebeker
Troy Nebeker's photography career started over 20 years ago when he cut his advertising teeth as a fledgling art director. While he wasn't shooting professionally at that time, he was concepting and designing brand campaigns made up of profound and memorable images . As his career blossomed, he went on to become a creative director and agency owner. Now Troy has taken his experience to a new level. Following his dream, he now works behind the camera directing and creating unique ideas that inspire conversation and action.
Comfortable with all ages and situations ranging from wrangling dogs and cats to shooting in 40 degree surf - Troy is super inspired by people and the stories they have to tell.
Testimonials

Matt Peterson - Creative Director, Catalysis, Seattle
"Troy is the man. He digs in from the get go and gives everything he's got. While he knows what he needs to deliver, he's relaxed and chill all along. His combo of professionalism and gift for making everyone (especially the talent) feel at ease and natural is his magic. I've leaned on Troy a lot this past year to capture stories of adventure in the wild for LOGE, and on the links for Radmor Golf. Getting the first returns from Troy's shoots is like opening presents at Christmas time. Looking forward to more great projects on 2022."

Stacy Mangum - Creative Director, Rover.com
"The list is long but what so impresses me about Troy is his ability to create and capture real moments. His calm and nurturing energy combined with a razor-sharp focus on overdelivering against the brief inspires everyone around him toward a common purpose. Troy is a true collaborator; generous and empathetic; steady and adaptive; highly curious; shares, challenges and builds on ideas; listens intently. Simply put, he is in it 1000%, just look at the images."
Forest Holder - Design Manager
"Working with Troy was fantastic! We wanted a photographer who could capture authentic moments between people and their pets, and Troy's ability to capture a scene without being intrusive allowed that to happen. He was fully engaged with everyone (humans and pets), creating an atmosphere that led to incredible real moments. Troy is a very kind, down to earth person, which made the whole experience such a joy. Last, but certainly not least, he brought snacks."
Chad Guenter - Founder and Director, Project All in.
"Anyone can grab a camera, point and shoot and you'll capture a moment. But what Troy does is different. I'm not sure I can really explain it but he's meant to be behind the lens for reasons not specific to the image. In a beautiful way he creates an atmosphere, an energy around the camera and ultimately the subject be it a person, a group, an object or nature. This helps to relax the situation around "having photos taken". Often you don't even know he's there. What surrounds a photo is the time it was taken, its been captured and sometimes it feels forced or built up. Troy has found a way to co-exist with that moment seamlessly but shares the feelings and energy of it with the client in such a way that your photos mean so much more than frame they occupy…The moments in life you want captured deserve that."